Pro-Equip is a National company dedicated to the manufacture and equipment for hotels, spas and spas. With extensive experience in the sector, we offer you the best wellness products. We are manufacturers specialized in steam baths, heated loungers, steam generators. We collaborate with SAUNAPOOL, a national manufacturer of custom saunas.
Our companies are located in La Rioja, but we supply equipment all over the world.
+34 941 38 71 24 
+34 658 99 71 24 
Carretera de Quel, 31 Bajo,
26580 Arnedo, La Rioja, Spain.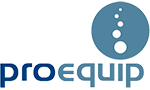 Send us a message through the form telling us about your project and we will answer you as soon as possible. We serve you without any commitment!